Chevy Silverado 1500 Specials in Muskogee, OK
Chevy Silverado 1500
It's not always easy to navigate the sea of pickup trucks and find the best one for your needs. With so many considerations to take into account – power, payload, cab and bed configuration, and other truck-specific factors – you might find yourself overwhelmed by options.
But it doesn't have to be that complicated. There's a great chance that the truck of your dreams is among the selection at Jay Hodge Chevrolet of Muskogee, in the form of a Chevy Silverado 1500.
This is an icon among trucks, and its sterling reputation for durability, ruggedness, power, and performance head up the long list of reasons for choosing the Silverado. Beyond that impressive foundation of excellence, you'll enjoy top-of-the-line technology, family-friendly features and amenities, and a comfort-forward cab that make the Silverado an extraordinary choice for work, play, and daily travels.
You really need to check out the Chevy Silverado 1500 in person to see all the ways it excels. When you're ready to explore all the options available in this versatile pickup, come see the Chevy experts at Jay Hodge Chevrolet of Muskogee. We have a team of friendly and knowledgeable sales associates who are standing by to help you in your search for the perfect pickup – and get you an incredible deal, to boot!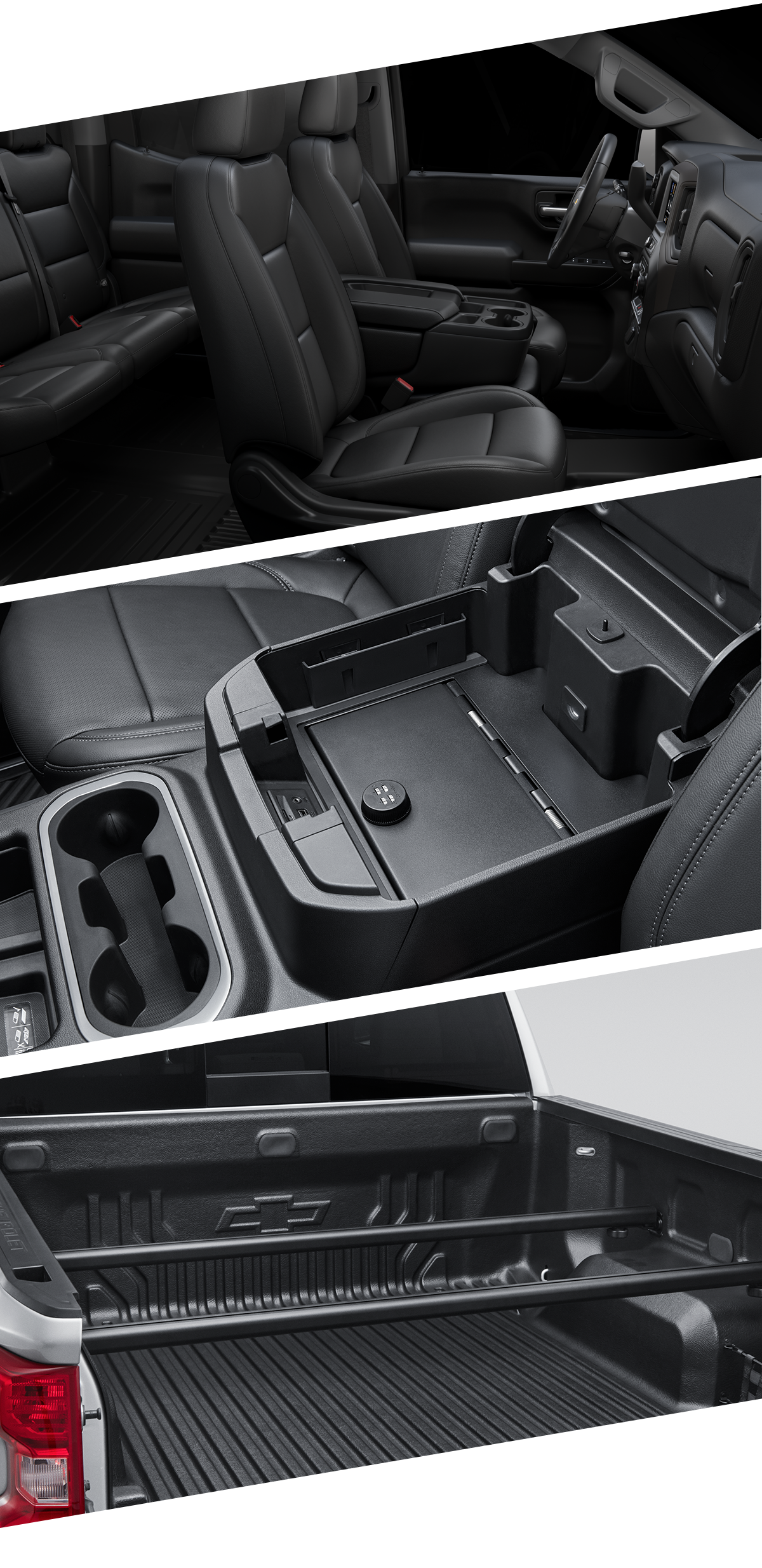 What's New in the 2021 Chevy Silverado?
The 2021 Chevrolet Silverado 1500 features fresh technology updates to make trailering easier than ever. You can use the trailer length indicator to see if the traffic around you offers enough room to merge or change lanes while towing. You can use the jackknife trailer to watch out for wayward movements from the trailer as well. The available Multi-Flex tailgate makes loading and storing payloads in the truck bed easy and efficient.
History Highlights of the Chevrolet Silverado 1500
With its origins rooted in the 1960s-era C/K line of Chevy trucks, the Silverado name first appeared in 1999. This first version of the truck was a light-duty pickup available in Regular and Extended Cab and Short, Standard, and Long bed lengths.
The first generation of Silverado trucks underwent several design updates and the introduction of a hybrid model in 2004. The second generation kicked off in 2007 and featured a new interior, a new exterior, and new engines. Tougher than its predecessor, this Silverado featured a higher-strength steel frame for extreme durability. A major redesign in 2019 introduced a lighter-weight body, a more spacious cab and bed, increased payload, and a host of new technology and safety features.
From the beginning, the Silverado has evolved and adapted its offerings to stay on the cutting edge of technology updates and driver desires. It will no doubt continue to raise the bar in this tough automotive segment for many model years to come.
Find Your Chevy Silverado in Muskogee, OK
With so many ways to equip and design your ultimate Silverado, you might appreciate a little help from the brand experts. That's what we're here for at Jay Hodge Chevrolet of Muskogee! When you visit, we'll be happy to show you the Silverado models we have on our lot, help you compare trims and packages, and answer all of your questions so you can make the best choice for your unique pickup truck needs.
What's more, we'll introduce you to our incredible savings opportunities and show you in the process why so many of your local friends and neighbors choose our dealership for all of their automotive needs! Hurry in and let's find your truck today!