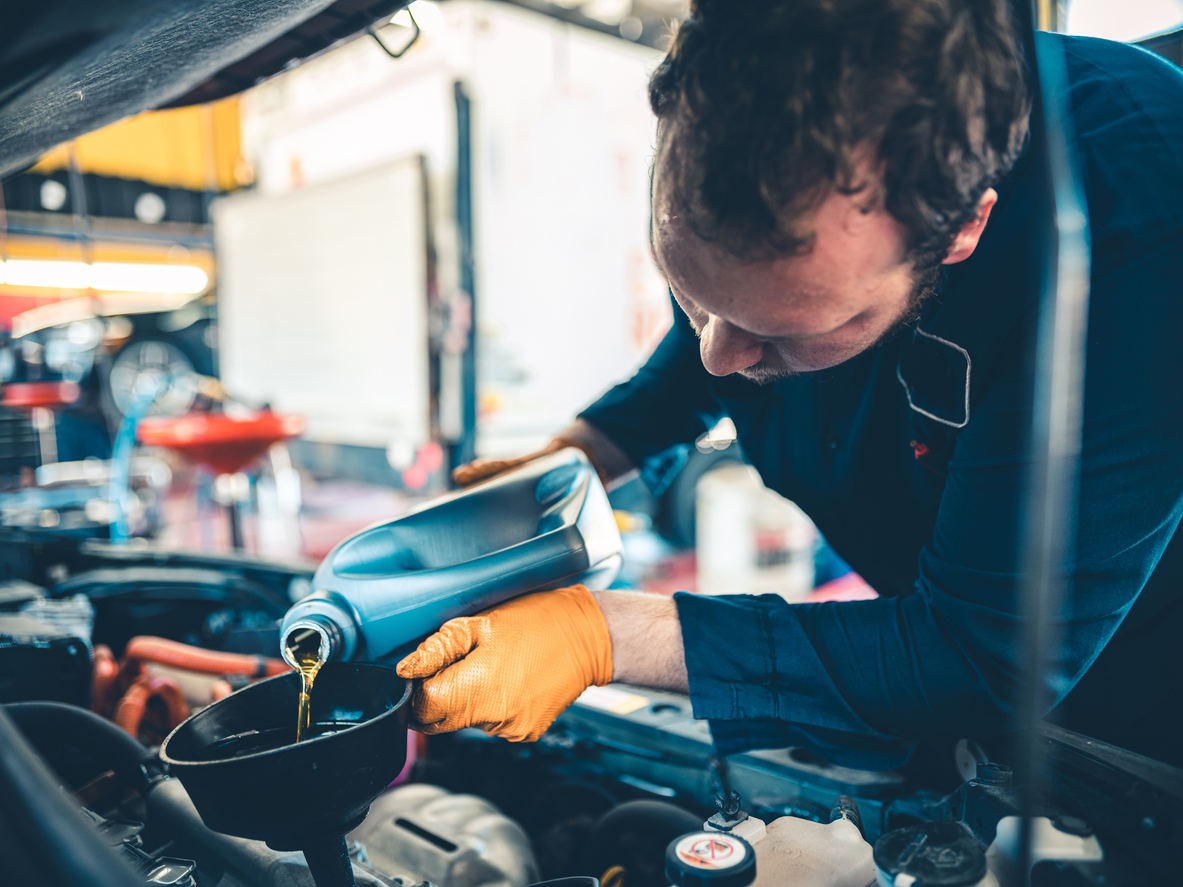 Oil Change Service in Muskogee, OK
Your engine is made up of a lot of moving parts, and it takes regular maintenance to keep those parts functioning well for as long as possible. Keeping up with your vehicle's basic service needs will ensure that it performs as well as the manufacturer intended, and it will allow you to enjoy every mile that the vehicle has to offer. To preserve your car's quality and performance, it's essential to keep up with a regular oil change routine, and we make that maintenance quick, efficient, and affordable here at Jay Hodge Chevrolet of Muskogee.
Why Do You Need Regular Oil Changes?
Manufacturers generally recommend a maintenance routine to make sure their vehicles last for as long as possible. Staying on top of your vehicle's necessary service will keep everything running smoothly and help you prevent serious automotive issues from going unchecked by professionals. Although the need for an oil change might not grab your attention like noisy brakes or wobbling alignment, it's just as important as any other service we offer. Clean oil is necessary for these essential engine functions and more:
Filtering hazardous contaminants
Fighting the accumulation of sludge
Lubricating the engine against wear and tear
Keeping the engine cool
The engine is the beating heart under the hood of your vehicle, and if its oil is too old and contaminated, you can expect the quality and performance of your car to diminish over time. Driving too long without an oil change will also leave your car vulnerable to more complicated engine problems which can become worse – and more costly – the longer you put off professional help. We encourage you to avoid all those automotive troubles and bring your vehicle to our Muskogee service center whenever you need expert maintenance.
Quick and Affordable Oil Changes at Jay Hodge Chevrolet of Muskogee
Whenever you want to care for your vehicle with a professional oil change, tire rotation, brake inspection, or other service, you can depend on the factory-trained technicians in our service center. Schedule your appointment with Jay Hodge Chevrolet of Muskogee to see the difference our team can make. We want to be the go-to answer to all your automotive needs, so remember to take advantage of our service offers to save on your essential maintenance.