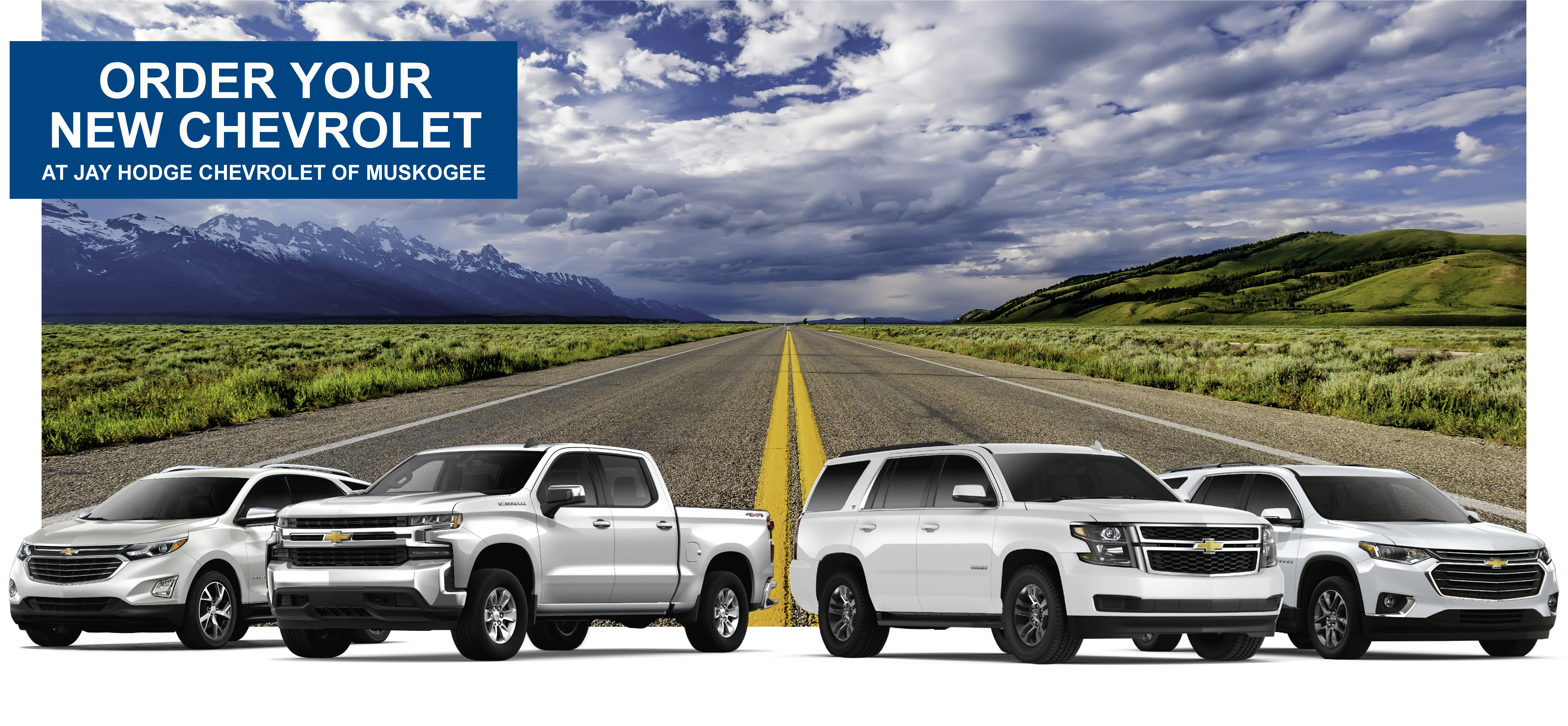 Factory Order a Custom Chevrolet Vehicle in Muskogee, OK
If you've spent hours researching the exact Chevrolet model you want down to the paint color and upholstery, but you can't find that combination in any local inventory, don't fret. This exact scenario is why we offer production orders for our customers at Jay Hodge Chevrolet of Muskogee. We know that a new vehicle is a big investment and that you want it to be perfect – we do too! You can custom order your Chevrolet vehicle from our production list to ensure that the model you want arrives at the dealership with your claim on it.
How to Custom Order Your Custom Chevy Vehicle
Placing your production reserve order at Jay Hodge Chevrolet of Muskogee couldn't be simpler. All that you need to do is fill out our Production Order form on our website with your name, email, and a message about the vehicle you'd like to order. Once we've received your form submission, a member of our team will reach out to confirm the details and availability of your model and walk you through the process of placing your order.
Once the vehicle arrives at our dealership, we'll contact you to let you know that it's time to take delivery of your dream car! From there, all you have to do is confirm that all the specifications are correct, finalize your financing, and drive off through Muskogee in the Chevy of your dreams!
Place Your Custom Order at Jay Hodge Chevrolet of Muskogee Today
Whether you find what you need in our current Chevy inventory or place a factory reserve order, we're honored to help you find your dream car at Jay Hodge Chevrolet of Muskogee! We encourage you to browse our current inventory or start the process of placing a reserve order with us today. If you have any questions while you shop, be sure to reach out to us reach out to us so that a member of the Jay Hodge Chevrolet of Muskogee team can assist you!