Chevy Equinox Buy Lease Offers in Muskogee, OK
Discover the Value-Packed Chevy Equinox Near Tulsa, OK
It's all too easy to get lost in the sea of available compact crossovers, the market is just about flooded with these popular vehicles. When there's so many to choose from, you want to find one that meets your needs, fulfils your wish list of desired features, and comes in at a great price, too.
Make the search for your perfect compact crossover SUV easier by focusing in on one that stands out from the competition: the Chevrolet Equinox.
This SUV is absolutely packed with value with an attractive price tag, a wide selection of features and amenities, and excellent fuel economy to top it all off. The Equinox has it all: ample space, comfort, power, and the state-of-the-art technology that every driver wants.
Now that you've narrowed your search down to this incredible compact crossover, you'll want to see one in person. Swing by our dealership and take a look at the ones we have in stock at Jay Hodge Chevrolet of Muskogee. Our Chevy brand experts will help you browse our available models, explore the various trim levels and features, and set you up on a test drive through the streets of Tulsa!
While you're shopping with us, you're bound to notice the low prices on the windows of your favorite vehicles. Those prices only get better when you learn about our amazing deals and offers. You'll love driving home in a vehicle that perfectly suits you, and you'll love the price you get it for even more!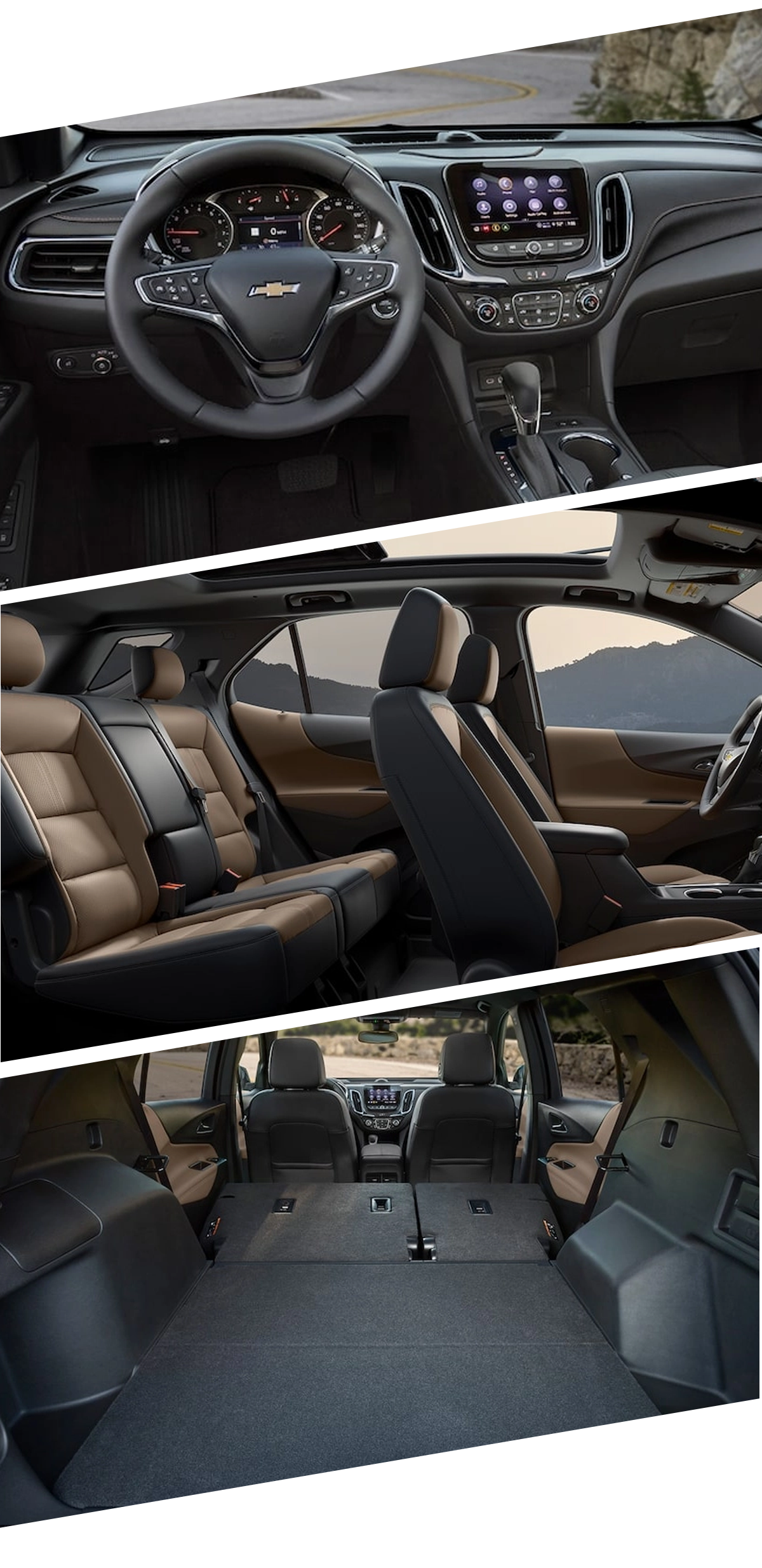 What's New in the 2023 Chevy Equinox?
The Equinox is a dependable car with a stylish cabin and user-friendly controls. The 2023 model is mainly a carryover, but there are still significant changes to be excited about. A five-horsepower increase for the 1.5-liter turbo raises output to 175 for the 2023 Equinox. Moreover, the modern six-speed AT transmission can efficiently direct the horsepower and a consistent torque of 203 pound-feet. For the exterior, there are three new colors out of the eight that are offered this year. In addition, the traditional vacuum-boosted brake system has been replaced with the "E-boost," an electronically assisted system. Chevy also released Sport and Midnight editions for the entry-level LS trim.
A Brief History of the Chevy Equinox
When the Equinox debuted in 2005, the crossover market was really gaining speed. The SUV appealed to drivers wanting a spacious vehicle that still offered car-like driving and a stylish look. The Equinox has always been a fantastic value with affordable prices and the most desirable features and amenities of the day.
In 2007, the Equinox added safety elements including electronic stability control and four-wheel disc brakes. The first major redesign of the Equinox was in 2010, which features an updated exterior and new options for engines. The Equinox underwent another redesign in 2018, which allowed the vehicle to debulk, losing 400 pounds and 5 inches in the process. This new and improved Equinox also gained more modern technology and safety features as well as updated engine options.
Chevrolet knows that drivers needs and expectations change quickly, so they continue to keep an eye on the market to see how they can equip their vehicles to best serve drivers. The Equinox carries with it the Chevrolet reputation for durability, reliability, and value, making it stand-out in such a crowded automotive segment.
Why Buy or Lease from Jay Hodge Chevrolet of Muskogee?
If you're sold on the Equinox, we'd love to get you behind the wheel for a test drive. Still exploring your options? No worries, we have an extensive inventory of new and pre-owned vehicles for you to choose from. Even better? Every vehicle at our dealership is priced to sell, and we've got incredible deals on top of that! Stop by today to find your next vehicle at a traffic-stopping price!