Chevrolet Tahoe Buy Lease Offers in Muskogee, OK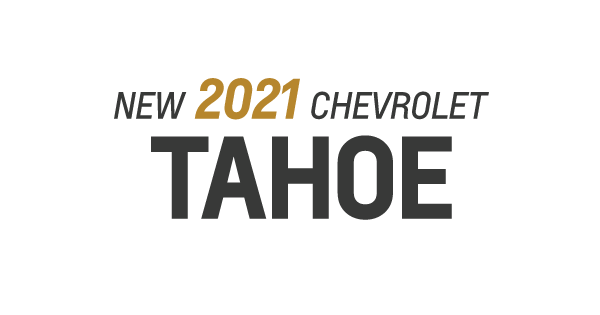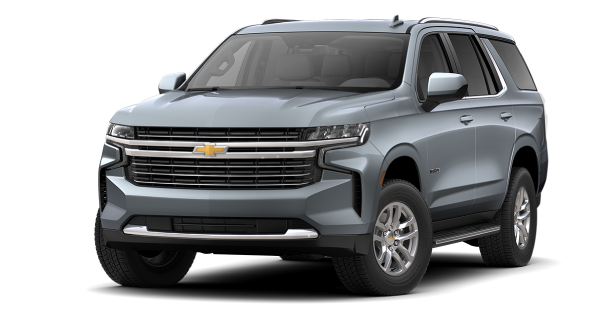 Chevrolet Tahoe for Sale in Muskogee, OK
Though Crossover Utility Vehicles are more and more popular these days, when you need a vehicle that blends space, function, and performance, a true Sports Utility Vehicle is the way to go. The Chevrolet Tahoe was one of the first full-size SUVs on the market, and it has continually reinvented its features while remaining true to its core offerings.
If you're ready to learn more about the newest Tahoe's features and the history of this classic SUV, we encourage you to keep reading. When you're ready to add the Tahoe to your driveway, browse our online inventory to see all of the Tahoe models we have in stock. After you've found your favorite model, visit us at Jay Hodge Chevrolet of Muskogee, and we'll get you behind the wheel for a test drive around Muskogee!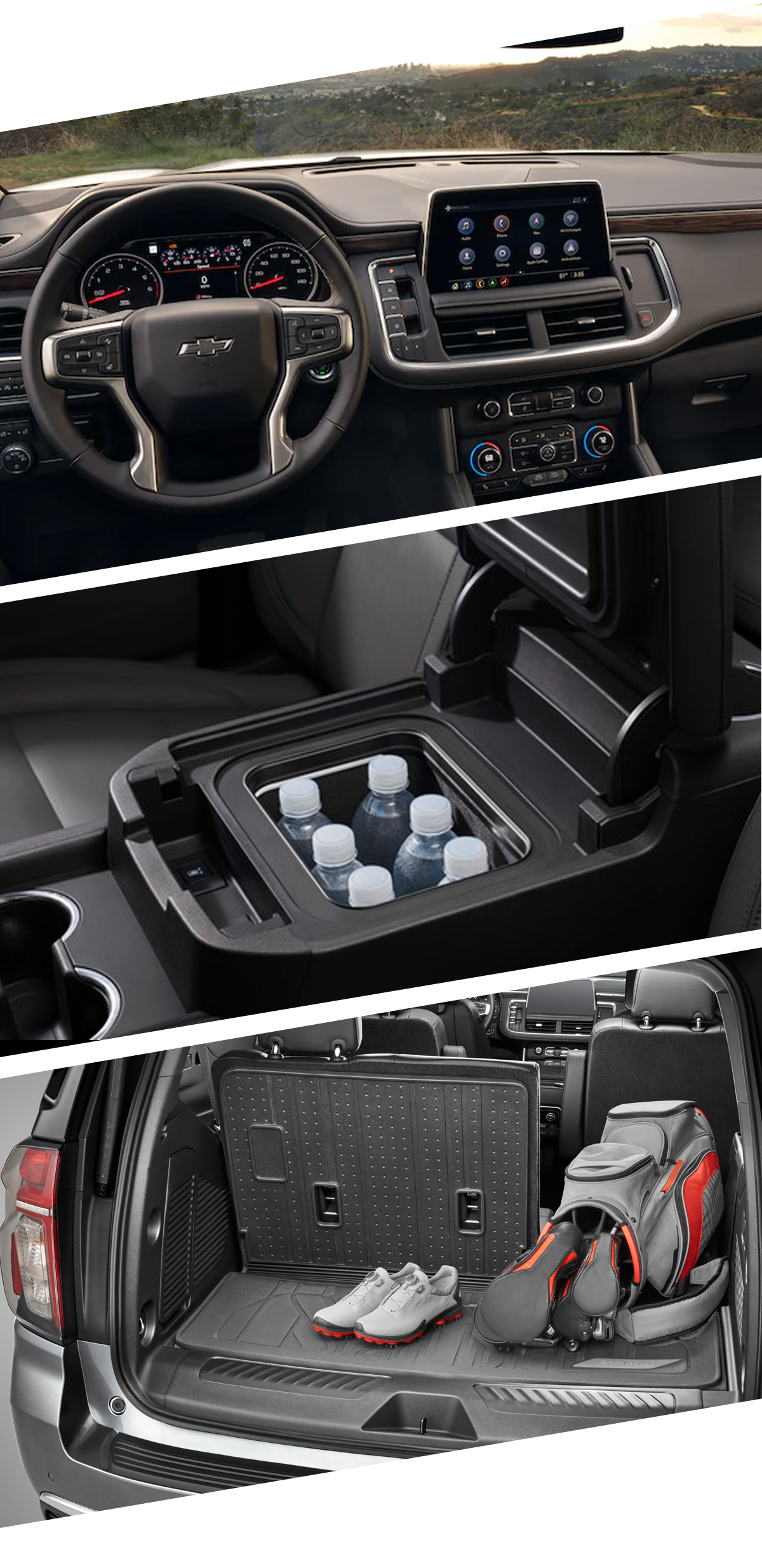 What's New in the 2021 Chevy Tahoe?
The Chevy Tahoe has been completely redesigned for the 2021 model year, and we think it's safe to say that this is the best Tahoe yet. This year, you'll find a new infotainment system with a 10.2-inch touchscreen, a longer list of standard safety and driver assistance features, more legroom in the rear row, a larger cargo area, and updated styling inside and out.
The Tahoe has seats for seven or eight people depending on whether or not you choose second-row captain's chairs or a second-row bench seat, and every seat is covered in a high-quality material regardless of trim level. If you like to add a little bit of luxury to your ride, you can opt for features like heated and ventilated seats, leather upholstery, power-adjustable seats, and a panoramic sunroof.
There are five trims available for the 2021 model year, and they are all packed with features to allow you to choose the Tahoe model that has everything you could need. Among these trim levels, highlight technology features include:
Dual-screen rear seat entertainment system
10-speaker Bose stereo
Navigation system
Wireless Android Auto and Apple CarPlay®
An array of advanced driver assistance features
The 2021 Chevy Tahoe has plenty of power for every adventure with three engine options including a 355-horsepower 5.3L V8, a 420-horsepower 6.2L V8, and a 277-horsepower turbodiesel 3.0L inline-6. Whichever you choose, you'll love the power and might of the 2021 Tahoe.
History of the Chevy Tahoe
When the Chevy Tahoe debuted in 1994, SUV's were rapidly gaining popularity as the premier American vehicle. The Tahoe entered the market with a potent powertrain and a massive amount of interior space, making it an instant automotive success.
When the Tahoe was redesigned in the 2000 model year, Chevy got rid of the two-door Tahoe models to focus on the more popular four-door Tahoe models. A second redesign in 2007 started the Tahoe's third generation, which offered more modern technology and much improved fuel economy.
The Tahoe was again completely redesigned for the 2021 model year with a new exterior style, more driver assistance features, updated interior design, and extra space for passengers and cargo. Through the years Chevy has shown that they are committed to offering some of the best SUVs on the market, and that shows no signs of abating.
Find Your Tahoe at Jay Hodge Chevrolet of Muskogee
We have the incredible Chevy Tahoe, along with all of your other Chevrolet favorites right here at Jay Hodge Chevrolet of Muskogee. Whether you're sold on the spacious Tahoe or you're still exploring your options, you're sure to find exactly what you need in our diverse inventory. When you're ready to start your shopping process, know that you can shop with us online or in-person - and that you'll get amazing savings either way! We look forward to seeing you soon!